OUTREACH 2022
Through drama and creativity we help empower young people to use their voice and be heard.
Twitter | Facebook | Instagram | Email
O U T
R E A C H
We offer a range of creative and campaign based work, related to equality and voting matters, which expand on the work we have developed during #Vote100 anniversary year, local elections, International Women's Day and International Day of the Girl.
Our outreach projects include performances of suffragette Emily Davison's keynote speech (drawn from her writings that highlight democracy, equality and social justice), workshops, talks, pop up and site specific performances and a theatre production of To Freedom's Cause, (about Emily and some of the lesser known working class women who campaigned for equality and the right to vote).
In addition, we can deliver bespoke material for organisations, councils and grassroots groups.
Please do get in touch to find out more:
TO FREEDOM'S CAUSE
The empowering story of Ordinary women, Brave women, Extraordinary women.
A new version of To Freedom's Cause for 2018 explores the struggle and solidarity of Emily and her brave band of sister suffragettes, with an inspiring call to action for a new generation.
We are currently working with partners on a very special project for the autumn and we would love you to be a part of it! To find out more, contact us.
"To Freedom's Cause should be seen by every woman and teenage girl. And by anyone who couldn't be bothered to vote. Moving, stirring & passionate."
– Jane Garvey, BBC Radio 4, Woman's Hour presenter
"A play not just about 'history', but about people, love, fear and commitment."
– Female Arts, 4 Stars
"This play is important, I think, because rather than concentrate on whether it was a deliberate act of suicide or not, it focuses on the human story and on relationships, between Emily and her mother and with her friends and between Herbert, his wife and his past."
– Nicola Gauld, Fight for the Right: The Birmingham Suffragettes
PHENOMENAL WOMEN – From Protest to Parliament!
NEW ADDITION TO OUR REPERTOIRE
.
.
This interactive performance-talk invites you to enter an empowering time machine, created through the voices of women – elected and campaigning women; women with the vote and women without it.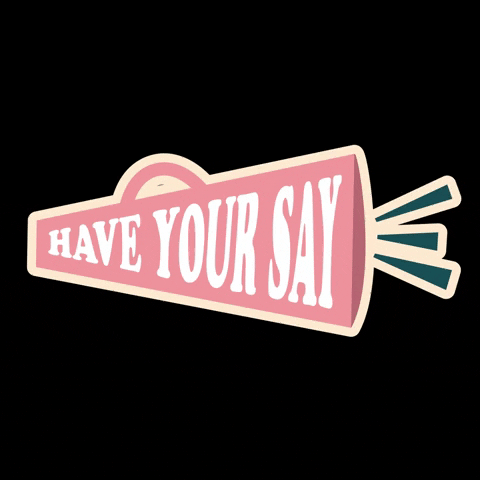 The performance was premiered at Tennant's of Leyburn in November 2021 and is ideal for community, youth and luncheon/social groups.
If you are planning an event for International Women's Day 2022, please do get in touch.
EMILY DAVISON SPEECH – A CALL TO ACTION!
I wrote the speech by the sea, which gave the piece an energy and a momentum:
It is part of the new edit of To Freedom's Cause and is also a stand alone speech, ideal for events relating to #Vote100, equality and the local elections.
Set in 1913, Emily Davison speaks of the dedication and determination of the women who never gave up the fight for equality and the right to vote. She urges future generations, across the world, to continue to campaign for positive change.
It is a very personal account, drawn from Emily's writings.
.
"Kate, what an inspiring speaker you are! Was a pleasure meeting you and thanks for speaking at #womeninpolitics15 today."
– Preet Gill MP (Birmingham Edgbaston), the UK's first Sikh woman Member of Parliament
.
.
"Amazing performance. A reminder of why we have to keep aiming for equality #UYV2016."
– Katrina Lambert, @Girlguiding British Youth Council Delegate and Senior Section Member
.
.
The speech can be incorporated into a talk about suffrage history or contemporary voting matters.
"Your presentation and Emily Davison Keynote Speech was the perfect ending to the programme. It was so moving and inspiring — it truly got the audience energised and motivated."
– Laura Schapira, President of FIWAL.
"Literally feel so inspired for my studies after hearing speeches today from @Emilymatters & Jess Phillips MP."
– Olivia Underhill, who wrote a blog in response to the speech.
"It was enormously inspiring to see such passionate belief in the fact that the vote of today's women is crucial."
– Natasha Barrett, Royal Holloway University (RHUL) Student Union President
WORKSHOPS
Drawing on the creative resources of To Freedom's Cause and our contemporary #DearLauren 'message to a first-time voter' campaign, our new workshop for 2021 engages participants in the issues around universal suffrage from the suffragette struggle for the right to vote just over 100 years ago to today, when so many young people voluntarily disenfranchise themselves.
For up to 30 participants, aged 12 and above.
In addition, we offer a #ReadyToVote18 workshop, which focuses on encouraging participants to take a more active role in local and national elections, including registering to vote for this year's Local Elections on 3rd May.
"Kate joined Bolton Sixth From College for our inaugural International Women's Day event and she was inspirational. Our students thoroughly enjoyed her talk and are now so much more informed on why #votingmatters and the importance of promoting political rights for young people. Learning about #Emilymatters has inspired our young men as well as young women, and we hope to invite Kate back to college in the very near future. She is amazing."
– Sharon Marshall (Senior Tutor & Literacy Coordinator) Bolton Sixth Form College
.
.
"It was clear to me as an observer that they gained confidence from this … Levels of engagement were high throughout … A lot or responsive learning and engagement."
– Teachers' feedback from 2013 Northumberland Schools workshops (part of an Arts Council England backed tour of To Freedom's Cause).
"Thank you so much for coming to meet with our young people to talk about voting and #Emilymatters. We will definitely follow up on your session. I think it's important that we do & show these young people their voice matters."
– Ann-Marie, Barnardo's Redbridge Leaving Care Team Volunteer .
INTERACTIVE PERFORMANCE
Weaving elements of To Freedom's Cause into contemporary voting matters, through our #DearLauren message to a first time voter campaign.
This impactful short performance, designed for participants aged 16 and above, was premiered as part of the inaugural Woman Up! Festival, London.
.
"When I decided I wanted there to be an evening performance at Woman Up, I knew it had to be by the #Emilymatters team. I was completely moved after watching To Freedom's Cause at a previous event in Parliament.
The performance was a beautiful mix of the old and the new: reminding us of the struggles of the brave2 women of our past, and encouraging us to do something in the present. I could not be more inspired or happy that we had the honour of seeing the #Emilymatters performance at Woman Up. Just like the first time I saw them perform, I can't wait to see them again."
– Yas Necati, Campaigner & Woman Up! London Co-organiser
.
.
We are standing on the shoulders of giants. Remarkable women like Emily Davison, Sophia Duleep Singh and Sylvia Pankhurst are calling us to step up, vote and lead!
.
WE'RE ALL PART OF THE STORY
Our work is about bringing people together.
For the past few years we have celebrated Emily Davison's birthday and International Day of the Girl with a live streamed tea party that has included playing a suffrage board game, as a means to talk about equality and voting matters, from suffrage history to the present day.
.
.
We are all part of this incredible story of courage and endeavour, passing that precious torch of equality and democracy from one generation to the next.
It's our turn. Let's do these phenomenal women proud!
To find out more about what we have planned for 2019, sign up for our updates.
Listening and valuing others' contributions is very much a part of what we do. We think the quiet voices often have the most interesting things to say.
Kate Willoughby
Actor & Writer of Emily Wilding Davison play To Freedom's Cause
.
More about @Emilymatters:
Encourages women and young people to use their voice and be heard
Gives voice to phenomenal women, using drama and creativity
Includes my Emily Davison play 'To Freedom's Cause'
Supports and advances gender equality, with a focus on voting matters.
Twitter | Facebook | Instagram | Email
.
Find us on: Twitter | Facebook | Instagram
It's time to Step Up | Vote | Lead